Enhancing Device Farm Testing with Ideal Infrastructure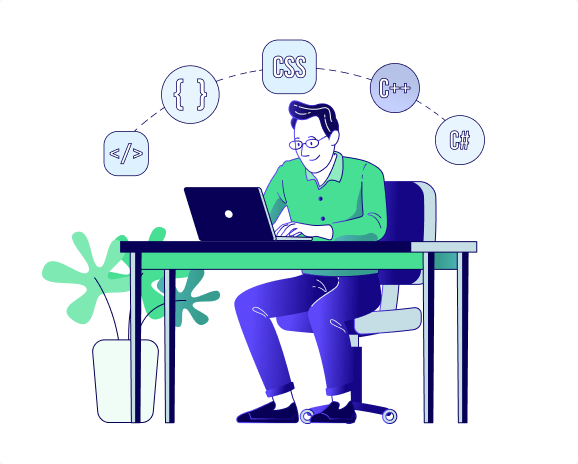 The use of mobile devices is ubiquitous. Upwards of a billion smartphones were shipped globally in 2022. This massive figure gives you an idea of the extent of the global penetration of mobile devices. This figure is also significant from the testing perspective. If your testing strategy is not configured to test for mobile devices, it will come undone sooner than you think.

Cross-device website testing or cross-device app testing is imperative for rolling out powerful and bug-free websites or apps that deliver a seamless experience. Not doing so means bugs fall through the cracks and will impact mobile users' ability to maximize the software's potential. Also, being unable to test on all devices means your software can experience limited adoption, as it won't work as expected on some mobile devices.

The Importance of a Device Farm in the Testing Ecosystem
The mobile devices landscape is not consistent. It is extremely varied, comprising of multiple types of devices. These devices differ in brand, power, performance, and functionality.

Also, this landscape is evolving rapidly, with newer updates and features rolled out regularly. The expectation is that:
Software should be able to deliver a seamless functional and user experience irrespective of the updates.
Software should leverage performance improvements to deliver better outcomes. This ensures long-term compatibility, and the software delivers tangible ROI regardless of the devices used.
The growing fragmentation in the mobile device ecosystem makes mobile testing complex and time-consuming. You need a reliable way to test your software. This will make sure it works well, no matter what conditions it faces. This is where a device farm enters the picture to facilitate a seamless mobile testing strategy.

Limitations of Existing Device Farm Testing
Testers have the unenviable job of addressing issues like device fragmentation, different screen resolutions, varying upgrade cycles, etc. Also, while testing for performance in the real-world environment, they need to navigate complexities such as testing mobile network bandwidth issues, permission testing, and testing for various geolocation app scenarios.

Manual testing or legacy automation testing cannot address the difficulties arising out of a continuously evolving landscape. These come with their own specific limitations:
Manual testing conducted on mobile device farms is expensive, time-consuming, error-prone, cannot scale quickly, and makes test monitoring and defect reproduction difficult.
Traditional or outdated automated testing on in-house device farms can prove to be very complex, has high device farm maintenance costs, can result in flaky tests, and offer limited coverage; also, test script creation and data management can pose a significant challenge.

The Right Device Infrastructure
Organizations should transition to a cloud device farm that is highly scalable and can offer the latest tools to test their apps and devices on a large number of mobile devices. Such a device farm delivers the right mobile testing environment because it is scalable on demand.

To go beyond the limitation of manual or outdated automated testing in your device infrastructure, your testing strategy must:
Leverage a virtual device farm available on-demand
Utilize the device farm's vast and increasing availability of the necessary mobile devices, and OS and offer parallel testing capabilities
Use available test automation tools and frameworks to automate the testing process
Optimize the potential of innovative analytics tools to understand the strengths and weaknesses of the applications, which facilitates accelerated remediation.

A Simple Yet Comprehensive Approach to Mobile Testing
Testing for a mobile environment takes work. Therefore, it is imperative to choose a testing tool that simplifies and accelerates this process for you and, at the same time, facilitates comprehensive testing.

The Qyrus device farm hosts real physical Android and iOS devices on the cloud and supports both manual and automated testing of native and web applications. Developers can go through extensive results available in the form of videos, performance profiling metrics, screenshots, and more to remedy any bug.

Subscribing to a manual process of setting up on-premises device farms increases the possibility of missing out on various features and functionalities. With Qyrus, testers save time setting up and maintaining the devices required for thorough testing.

One of the critical features that Qyrus brings to the table is extensive reporting and enabling testing across not only older Android and iOS versions but also beta versions.

Differentiating advantages of Qyrus' device farm:
Powered by advanced AI algorithms
Real-time dashboards
Complete device control and setting access
Automated testing on multiple real devices, OS, and desktop browsers
Supports testing 2G and 3G networks
Supports testing 2G and 3G networks.
With Qyrus, you adopt a forward-looking approach toward testing for mobile devices and take long strides in making your business more competitive by improving efficiency and accelerating time to market. Qyrus' mobile testing backed by Qyrus device infrastructure can be a critical driver in your business success over the long term.