Feature Friday: Best Way to Increase your Test Coverage with Rover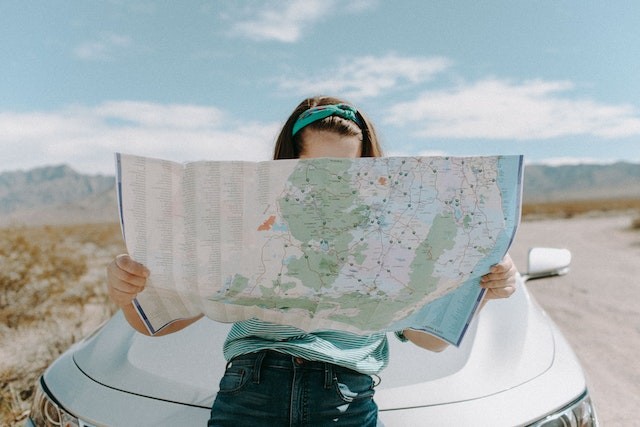 Welcome to this week's Feature Friday, where we delve into the world of Rover script building, a groundbreaking feature offered by Qyrus. Today, we have Dan and Joyal from the Qyrus team to shed light on the use cases and benefits of this innovative tool. Rover script building revolutionizes the test-building process, allowing users to visually analyze their mobile application's user journeys and effortlessly generate test scripts. Say goodbye to manual coding and tedious scripting, as Qyrus simplifies and accelerates the entire test-building experience.

Tell us more about Rover script building offered by Qyrus and its use cases.
Dan:
The Rover AI tool explores your mobile application and provides an activity map at the end of all possible user journeys that can take place on the application. Given that activity map, users can then build tests off of it. Simply clicking each node on the map – or each screen – the user can build out a test script for their mobile applications at lightning speeds.
Joyal:
This feature enables a user to visually analyze any possible test cases that may have been missed in the test building. On top of being a feature built into the Rover tool itself, it is super easy to use and intuitive.

What is this feature's overall impact on the testing process?
Dan:
Overall, it has a major impact on test building. Prior to Qyrus, test building was a hassle when it came to automated testing. Learning a coding language, the correlating automated testing library, and actually scripting everything out is a long process. With Qyrus, the amount of time it takes to get from ground zero to test execution is less than half the time.
Joyal:
And when you add on top of that, Rover and its script-building feature, the time taken to build tests can be cut even further! It also provides important insights into how your application is performing in general. Test coverage is improved through the ability to see the numerous different customer journeys and paths that may have been missed in initial testing.

How might script building using Rover help testers, developers, and business technologists? What value can this feature bring?
Joyal:
A tester and developer could use Rover to check their test coverage on a specific application. Seeing the bigger picture can sometimes be hard. When it comes to super complex applications, the task becomes even more challenging. And when an organization has multiple complex applications that interconnect and can have business processes that stretch across those multiple applications, that's when things get really hectic. Understanding every possible user journey seems like an impossible task. But it is one that can be made easier when using Rover.
Dan:
Testers can check out their current test scripts and compare the paths that those take to the possible different paths found on Rover. Some people might find that they are only covering a fraction of their total possible test coverage. Furthermore, the user no longer has to be connected to a device on Qyrus in order to build out a test script. Instead, they just have to have the Rover exploration.
Joyal:
And of course, business technologists can quickly run Rover explorations and build a series of test scripts based on that exploration. It's super simple, user-friendly, and intuitive. With the Rover script builder, building test scripts is all visual, removing a large majority of the complexity from test building.

Does the same or similar functionality exist without Qyrus, and how do competitors address similar problems?
Joyal:
Rover is a feature unique to Qyrus. There are no real comparable tools out there to Rover, especially with all the benefits that come along with it. And this is also taking into consideration the benefits that Rover provides outside just the script building.

How do you see this feature impacting day-to-day operations across organizations?
Dan:
Well, as we've mentioned, it will drastically change the way that testers build test scripts. It will change the amount of test coverage that a testing team might have. But the script builder is super easy to use and makes things remarkably faster in terms of test building.
Joyal:
Visual representations of your test flows are always helpful, as it creates a new way of looking at your test-building process. By using both a big-picture and detail-oriented process in the script-building feature, users are able to start with better test coverage.

As we conclude this Feature Friday, we have explored the remarkable impact of Rover script building on the testing landscape. Qyrus' visionary approach empowers testers, developers, and business technologists to enhance their test coverage, uncover unexplored user journeys, and streamline the test-building process. With Rover's intuitive visual interface, organizations can achieve better test coverage and improved overall application performance. Qyrus continues to redefine the testing paradigm, providing a cutting-edge solution that brings immense value to the testing community.