Feature Friday: Boost Your Testing by Using Mind Maps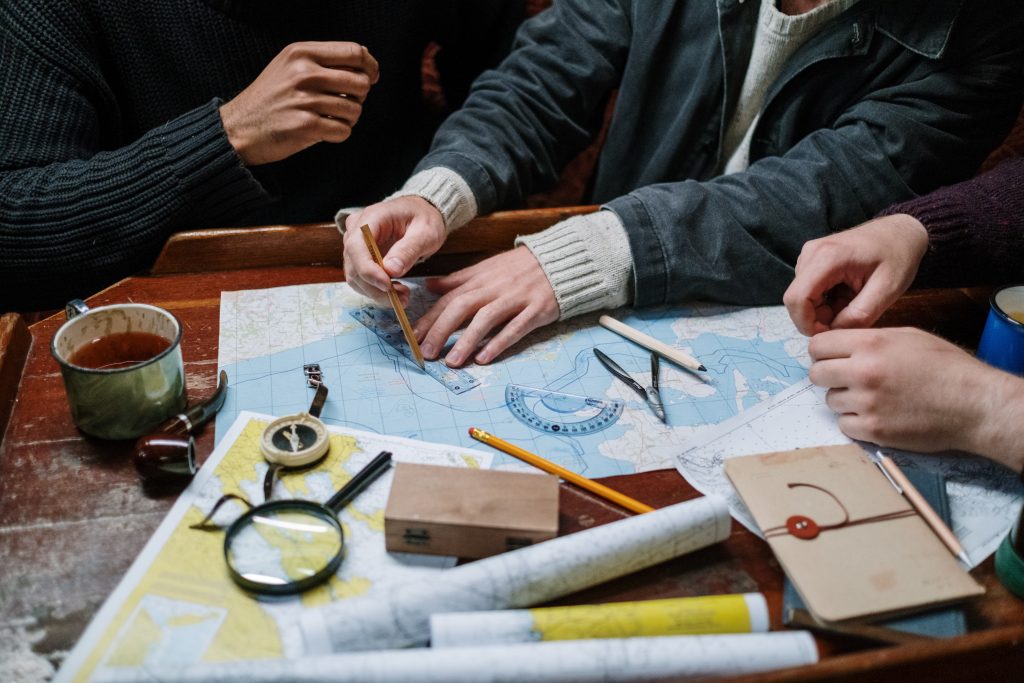 As content increases so do requirements, this is a standard of every given industry and one of the most basic but essential requirements is organization. For example, as clothing increases so does closet, wardrobe, and dresser space to promote a high level of organization. There is a surplus of products and solutions that target the need for organization due to growth. Other examples include spice drawers, shoe racks, hanging bike hooks, among more. The testing industry is no different, and the question remains, how do organizational methods change as test cases and automated test scripts increase?Standard name an description methods are useful, but to what extent? And how useful can they be across hundreds and even thousands of test cases? This week's Feature Friday is brought to you by Milton and Kiwaun who will discuss Mind Maps, a unique way to organize and maintain tests at the script level, simplifying organization and maintenance across testing landscapes.

Tell us more about the Mind Maps feature offered by Qyrus and its use cases.

Kiwaun:
The concept of mind maps is very simple, yet extremely useful as well. During the creation of the scripts, Mind Maps allow users to place customized tags on scripts. Outside of the basic description and title of the script, you can now allocate personalized tags to the script to monitor a range of details.

Milton:
Exactly, being able to add tags for testers, release cycles, specific features, and functionalities now gives scripts a customizable set of markers. Furthermore, when entering the mind maps you can then filter the suites by these different tags, providing you with a branching structure of all associated scripts and their previous execution specifics.

What is Mind Maps overall impact on the testing process?

Milton:
This is a daily use feature during test building and reporting, which accelerates test coverage while reducing testing efforts. Mind Maps allow for a unique organization structure, which you can then filter from accordingly to have a quick and detailed view of all associated scripts and their previous executions.

Kiwaun:
Exactly, having a detailed view of all users' testing, which sprint release these scripts are a part of, or exactly what feature functionality they are testing could be extremely useful in day-to-day testing operations. Furthermore, this is a script-level tag, which means they are agnostic of other structures. Meaning, if you have your entire suite set up in a single organizational method, you can simply tag the individual scripts and enter the mind maps section in reporting and filter based on tags.

How might Mind Maps help testers, developers, and business technologists? What value can this feature bring?

Kiwaun:
For testers, Mind Maps make planning and organizing their scripts and suites much simpler. Suite and script structure are standard and extremely useful for organization purposes but are often restricted to customization. This way, testers can tag their scripts with their desired requirements and organize them at a high level. Outputting a clean branding diagram of all associated scripts makes it both informative and simple.

Milton:
Developers are often seen tagging their sprints or their testers to given scripts. This allows developers to follow exactly what sprint cycle or release date certain features are a part of, and simultaneously note the coverage those features have or even know which testers from the team are covering which features. Furthermore, being able to navigate quickly to previous executions and understand which scripts are failing and why truly impacts release times and the overall quality assurance process.

Kiwaun:
Even business analysts can monitor their team's sprints, in-progress testing, or upcoming releases to ensure that application development is proper as well as test case coverage is consistent. Any holes in coverage, execution failures, and bugs can be easily identified accordingly.

Does the same or similar functionality exist without Qyrus, and how do competitors address similar problems?

Milton:
There are a range of organizational methodologies out there, but none are as simple, transparent, yet useful as Qyrus Mind Maps. Simple organization and naming schemes can be powerful, but on a suite and script level as the number of requirements and in turn scripts increase, all standard organizational methods fail. This is where script-based tagging and in turn the Mind Maps' hierarchy or branching display come in very handy.

Kiwaun:
Furthermore, the diagrams are color-coordinated to previous execution specifics, and the branching and organization are automatically generated as the script is created using the tag. This, in turn, makes organizing a secondary thought, more or less effortless. And by automatically populating Mind Maps, reduces a surplus of effort that would have originally been the tester or developer's responsibility. The feature can take away a large overhead previously dedicated to organizing and distributing test scripts.

How do you see Mind Maps impacting day-to-day operations across organizations?

Milton:
Mind Maps are more of a daily-use feature than anything. The initial impact of the feature is directly upon script creation where custom tagging options are available and carry through the execution and reporting process, giving you the ability to not only organize by sprints and releases but also by the unique tags placed on each script. Multiple tags can be placed on each script, and they can also be filtered in buckets.

Kiwaun:
Exactly, depending on tagging schemes it would be very easy to pull up a range of scripts that were for a given release cycle, built by a given tester, with additional tags as well. The ability to add as many tags as desired to a given script and filter across these tags using one or many makes finding different scripts or groups of scripts very simple. It is also very important to note that Mind Maps are automatically organized into a visual flow and mapping across tests and suites. This feature is both efficient and effective, delivering a high level of organization regardless of script size or quantity.

Mind Maps start with the ability to place individual or multiple tags across test scripts upon creation. These scripts act exactly as others across the platform, enabling a multitude of features and functionalities across test building, executing, and reporting. But using Mind Maps, these scripts can now be organized by tag or tags. This allows users to go into a large suite of scripts and filter out based on unique requirements, further providing a branching structure of previous executions with pass-fail indicators and execution specifics. Not only organizing the test scripts but also providing surface-level details of previous executions provides a moderate level of information alongside a high level of organization, enabling teams to be more organized and knowledgeable as testing requirements, and in turn test scripts, increase. Join us next week as we continue to delve into unique Qyrus features that revolutionize the testing process.