Feature Friday: Embark on a Journey with QSpy for Seamless Test Automation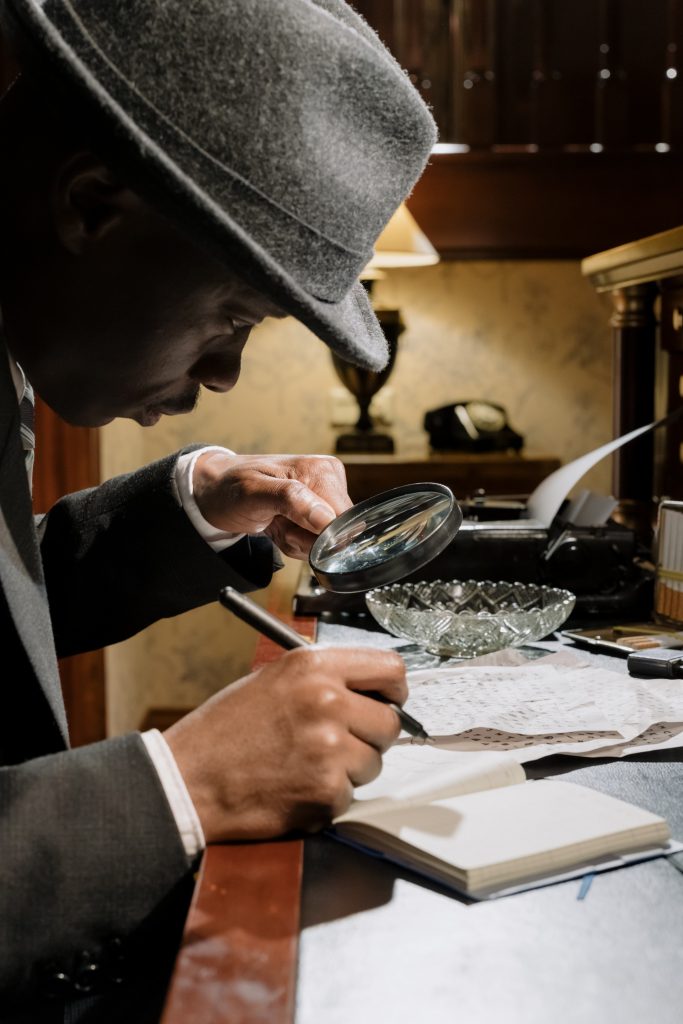 Imagine embarking on a thrilling journey, armed with a mystical spyglass that grants you the ability to unravel the enigmatic workings of ancient relics. As you venture through the labyrinth of hidden treasures, the spyglass reveals secrets that once eluded your grasp. In the realm of software testing, a parallel unfolds with the advent of QSpy – a wondrous tool by Qyrus that unlocks the mysterious landscape of desktop applications. Much like an enchanted spyglass, QSpy empowers testing teams to uncover the hidden locators and coordinates, navigating through the complex Windows desktop applications and legacy applications like SAP. Step into the realm of QSpy, and witness the magic that revolutionizes the art of testing, effortlessly illuminating the path to seamless automation and enchanted quality assurance. Welcome to this week's Feature Friday, where we will explore QSpy in Qyrus Desktop Testing. We have Milton Par and Amairani Lopez who will dive into the enhanced features and use cases of this valuable tool.

Tell us more about QSpy by Qyrus and its use cases.

Milton:
QSpy is an innovative application by Qyrus that facilitates obtaining locator values and element coordinates from various desktop and legacy applications like SAP. It simplifies the script-building process by automatically adding these locator values and coordinates into your test scripts.

Amy:
QSpy's ability to detect locator values such as Name and ID with a Control Type, along with its highlight feature, makes it a powerful tool for precise element identification and smoother test automation.

What is QSpy's overall impact on the testing process?

Milton:
QSpy significantly streamlines the test preparation phase by eliminating the manual effort of locating elements in desktop apps. It reduces script creation time and enhances test script accuracy, ultimately leading to improved testing efficiency.

Amy:
Absolutely! This feature empowers testers with an effortless way to extract locator values and coordinates, minimizing human error and increasing the reliability of test automation. Furthermore, the "Always on Top" functionality stands as a beacon of convenience, allowing testers to have QSpy seamlessly at their side throughout the testing journey. No more toggling between windows, no more interruptions – QSpy remains within reach, making the process of grabbing locator values and building scripts an uninterrupted and smooth endeavor. With this powerful combination of precise identification and uninterrupted accessibility, QSpy transforms the testing experience, unlocking unparalleled productivity and confidence for all users.

How might QSpy help testers, developers, and business technologists? What value can this feature bring?

Milton:
For testers, QSpy saves valuable time and effort spent on locating elements in desktop applications, allowing them to focus on writing effective test scripts and analyzing results. The combination of QSpy and Qyrus's low-code, no-code step builder empowers even non-technical business technologists to build scripts without any coding background, streamlining the entire testing process and fostering collaboration across teams.

Amy:
Developers can benefit from the precise element identification, which ensures stable automation scripts and quicker debugging during the development phase. With QSpy seamlessly integrated into Qyrus, testers can easily run these tests on any registered Windows or Mac machine, facilitating smooth and efficient test execution across various environments. This comprehensive approach to desktop testing enhances the overall development lifecycle, promoting faster releases and ensuring exceptional software quality.

Does the same or similar functionality exist without Qyrus, and how do competitors address similar problems?

Milton:
While other tools may offer basic locator detection, QSpy's integrated highlight feature and the seamless integration within Qyrus's low-code, no-code framework set it apart from competitors, providing users with a unique and efficient experience.

Amy:
Qyrus's QSpy addresses the challenges of element identification in desktop applications, making it a standout feature in the testing domain.

How do you see QSpy impacting day-to-day operations across organizations?

Milton:
QSpy's ease of use and powerful element detection capabilities will revolutionize the way testing teams handle desktop application testing. It will result in more accurate test automation, shorter testing cycles, and increased productivity.

Amy:
Organizations can expect faster script building, reduced maintenance efforts, and a more robust testing process, ultimately contributing to better product quality and customer satisfaction.

QSpy in Qyrus Desktop Testing introduces a cutting-edge solution to streamline the process of obtaining locator values and element coordinates from desktop applications. Its impact on test automation efficiency, test script reliability, and overall testing productivity makes it an indispensable feature for all users. In the magical world of Qyrus desktop testing, QSpy shines as the guiding light, bridging the gap between testers, developers, and business technologists. As the quest for quality assurance continues, QSpy will remain an unwavering companion, illuminating the path to seamless automation and enchanting quality. Embrace the magic of QSpy, for it unlocks the secrets of desktop applications and leads us to a realm where testing transcends the ordinary, becoming a wondrous journey of discovery and excellence.