Feature Friday: Revealing Qyrus' Email Reporting Magic for Effortless Test Collaboration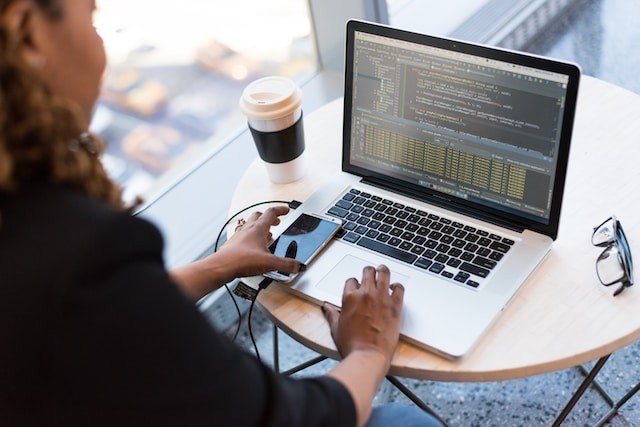 Hello, testing aficionados! It's Feature Friday, and we've got a treat for you that's sweeter than a double-chocolate fudge sundae. Parth and Milton are about to uncover the magic behind our email reporting updates. Imagine getting your test results delivered straight to your digital doorstep, neatly packed, and ready to share with your fellow testers. It's like a testing picnic, and you're the one bringing the potato salad!

Tell us more about our updates to our email reporting capabilities!

Parth:
Some of our updates include more details of the test in the email report itself, so users can directly send these reports to others on their team. Users can now also download reports directly from the email, something we couldn't do before.

Milton:
On top of that, we all know how much people love PDFs! Especially when it comes to providing reports and analytics, it's just better to consume with. Well, now users can directly view the PDF version of the report via email. These kinds of updates help users quickly share test results with teammates and collaborate more effectively.

What is the overall impact on the testing process these updates might bring?

Parth:
Qyrus aims to make the entire testing process more collaborative. Instead of having testers in their own little silos, we can have them communicate and work together more effectively. And these updates are just one way that Qyrus aims to do so.

Milton:
Reporting and analytics are definitely a strong aspect of Qyrus. With continuous updates to how we provide data and analytics, we are constantly trying to improve the reporting aspect of the testing process.

How might these updates help testers, developers, and business technologists? What value can this feature bring?

Milton:
Testers can directly send these reports as soon as their test finishes to other members, and in turn, those members will receive all details of the execution directly to their email. Developers can be more in tune with the testing process and receive direct reports on bugs that show up in the application.

Parth:
Business-oriented users can receive all this information as well but in an easy-to-consume format.

Qyrus aims to make testing more accessible to non-technical individuals, so they can easily interpret what's going on in their testing ecosystem.

Does the same or similar functionality exist without Qyrus, and how do competitors address similar problems?

Milton:
Building up such a robust reporting and analytics system would take a lot of development time for any individual testing team. All of this is already built out on the Qyrus platform and ready for anyone to use at the click of a button.

Parth:
And we would say that we offer more robust reporting and analytics to the end user when compared to our competitors.

How do you see these updates impacting day-to-day operations across organizations?

Parth:
Well, instead of triggering tests manually, testers can schedule their tests and have the email of the test reports directly sent to anyone on their team.

Milton:
They don't have to build an email report themselves. Qyrus automatically builds it for them, saving them a lot of time. Recipients of these email reports will know all the details of the application directly from the email without having to login to Qyrus.

So, dear Qyrus users, it's time to embrace these sizzling updates! Sending reports has never been this easy, like tossing a Frisbee on a sunny day. Testers, developers, and business technologists can collaborate effortlessly, and non-tech folks can dive into reports without breaking a sweat. And here's the cherry on top – we've baked in more robust reporting and analytics than your grandma's secret cookie recipe! So, hop on board with these updates, and let's make testing a walk in the park!