Feature Friday: Revolutionize Your Testing Process with Beta Operating System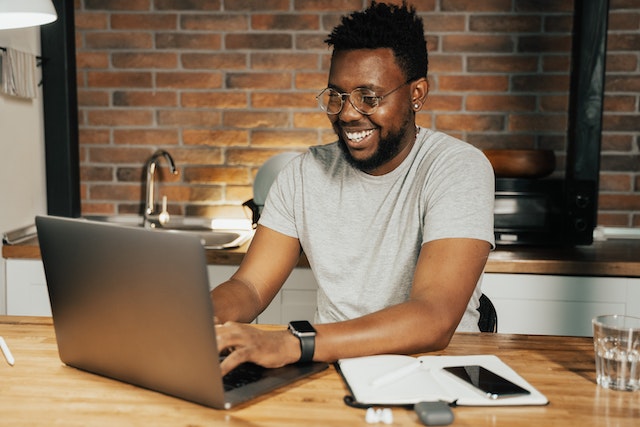 Welcome to this week's Feature Friday, where we dive into the world of beta operating systems and the role they play in software testing. Today, we shine the spotlight on Qyrus and its offering of beta operating systems, which are instrumental in ensuring compatibility, performance, and user satisfaction. We have Prajwal and Tim from the Qyrus team here to guide us through the use cases and benefits of leveraging beta operating systems for efficient and effective testing. Get ready to explore how Qyrus is revolutionizing the testing process with its seamless integration of beta operating systems.
Tell us more about beta operating systems offered by Qyrus and the use cases behind testing using beta operating systems.
Prajwal:
As the world is getting used to more and more frequent application and operating system releases, it's very important that products adapt to the latest versions in terms of operating systems or the platforms they're being executed on. Beta operating systems are useful in such cases where the compatibility of the application is tested before the release of any such operating system.
Tim:
Beta operating systems can be thought of as pre-release versions. These are made public before the final version is released. And the main target of using these beta operating systems is to enable developers or testers to run their applications and find compatibility issues, performance issues, or critical errors.
What is the overall impact this feature has on the testing process?
Prajwal:
Well, testing with beta operating systems gives the developers and testers a heads-up to see what happens when their application is tested and ran on newer operating systems.
Tim:
That being said, this has more to do with test execution and coverage than anything. Testing with beta operating systems allows us to have a wider test coverage than usual and better preparedness.
How might this feature help testers, developers, and business technologists? What value can this feature bring? 
Prajwal:
For testers and developers, the ability to test on beta operating systems means they can address issues much earlier in the testing cycle. This also enables them to handle these issues prior to new operating system releases, compared to having to wait for the release to see what might be wrong.
Tim:
Business technologists can run the product with very minimal downtime and issues. This is all thanks to testing earlier on the beta operating system pre-release. Doing so helps to reduce the user impact to provide a seamless user experience despite the operating system version.
Does the same or similar functionality exist without Qyrus, and how do competitors address similar problems? 
Prajwal:
Well, due to the nature of Qyrus and how seamless and easy it is to get the required infrastructure, we operate a little differently compared to our competitors. The point is that if one requires a beta operating system for testing, all one has to do is add the infrastructure to their plan from their account services.
Tim:
Due to this, the turnaround time for allocating these beta operating systems is much faster compared to competitors. And prior to using a platform like Qyrus, a tester would have to install the beta operating system on their own hardware and test it on their own infrastructure. This can be a time-consuming task, acquiring and allocating new infrastructure.
How do you see beta operating system testing impacting day-to-day operations across organizations?
Tim:
Well, this feature reduces the turnaround time for updating and installing the beta operating system alongside regular testing by the testing team.
Prajwal:
And the number of issues a developer has to address during a regular release is drastically reduced due to this. Beta operating system testing is an optimal solution for mitigating the issues which regular testing cycles do not foresee. Testing cycles in general are much faster and more organized due to this, and hence the impact on business is huge in terms of application availability and functionality.
As we wrap up this Feature Friday, we have gained valuable insights into the power of beta operating systems and how they contribute to enhancing the testing process. Qyrus's provision of beta operating systems allows testers, developers, and business technologists to stay one step ahead, enabling them to address compatibility issues, optimize performance, and provide exceptional user experiences. By leveraging Qyrus's infrastructure and streamlined processes, organizations can navigate the evolving software landscape with confidence and deliver high-quality products to their users.