Feature Friday – Simplify Testing With Qyrus Bot – The Ultimate Solution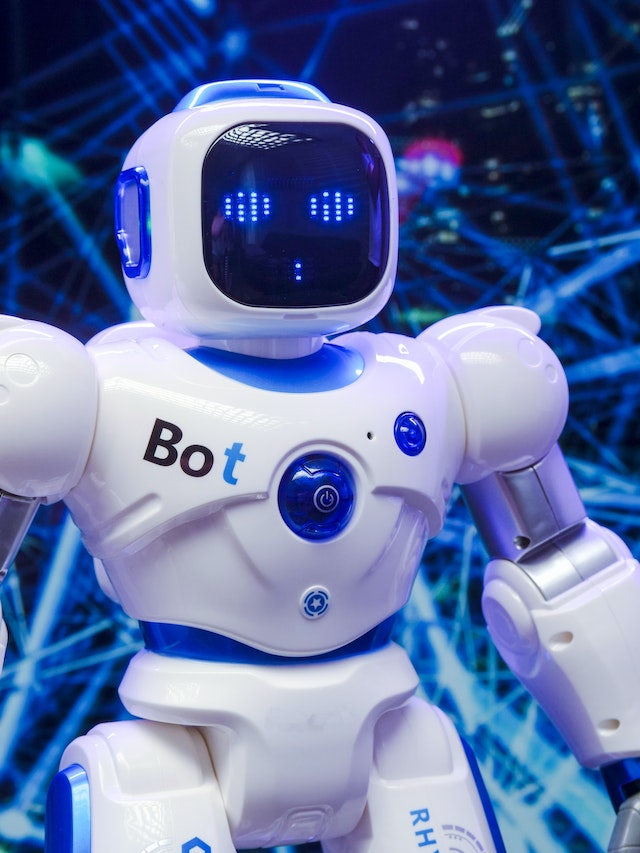 Welcome to this week's Feature Friday! We're excited to talk about Qyrus Bot, an advanced chatbot that simplifies the entire testing process. As the world becomes increasingly digitized, testing software has become a crucial part of many organizations' software development lifecycle. However, the process of creating, running, scheduling, and managing tests can be complex and time-consuming.
That's where Qyrus Bot comes in. This chatbot offers a range of features that help users create and manage tests with ease using natural language and an intuitive interface. With Qyrus Bot, testing becomes a hassle-free process, enabling users to focus on what really matters: delivering high-quality software products. In this Feature Friday, we'll take a closer look at Qyrus Bot's advanced capabilities with Rohith and Tim from the Qyrus team! Let's learn more about how Qyrus Bot can revolutionize the testing process for businesses of all sizes.
What is Qyrus Bot and what is its purpose?
Rohith:
Qyrus Bot is an advanced chatbot that simplifies the entire testing process by offering a range of features that help users create, run, schedule, and manage tests with ease. With Qyrus Bot, users can create tests using natural language, without the need for technical expertise.
Tim:
Qyrus Bot specifically targets features related to simplifying the testing process and enhancing the user experience. Its main goal is to make the entire testing process easier and more efficient for users, regardless of their technical expertise or how much experience they have with automated testing in general.
What is Qyrus Bot's overall impact on the testing process?
Rohith:
Qyrus Bot is a game-changer for the testing process overall. It streamlines the entire process, making it faster and more efficient. Users can streamline the creation of tests without needing any coding or technical expertise due to Qyrus Bot's natural language capabilities. This means that testing is more accessible overall.
Tim:
The chatbot's ability to schedule and run tests automatically means that developers can focus on other tasks while Qyrus Bot carries out the test executions. Some other things it can do in general include test creation, test execution, test scheduling, test management, reporting, and providing device and infrastructure availability.
How might Qyrus Bot help testers, developers, and business technologists? What value can this feature bring?
Tim:
A tester can in general use this feature to streamline the testing process, as we've mentioned previously. From a tester's perspective, they might find the most use with using Qyrus Bot to help them create, execute, and manage their test scripts. From a developer's point of view, it allows the developers to have more information overall and more access to the testing process in general.
Rohith:
Qyrus Bot helps business technologists make informed decisions about the final product. It enables them to better understand what's going on from an automated testing perspective which can often be extremely difficult to understand given the person's technical literacy on the topic. Qyrus Bot can facilitate collaboration between different teams within the organization, including developers, testers, and business stakeholders.
Does the same or similar functionality exist without Qyrus, and how do competitors address similar problems?
Rohith:
Qyrus Bot is different from other test automation products in that it leverages natural language processing and chatbot technology to simplify the testing process and make it more accessible to a wider range of users. While traditional test automation products require users to have programming and technical expertise, a testing chatbot allows users to create and manage tests using simple and intuitive language, without the need for specialized skills. It is like ChatGPT for testing.
Tim:
Qyrus Bot enables you to test your mobile applications through a simple natural language interaction, similar to how you might request a song on Alexa. Rather than having to write out code or follow complex testing procedures, you can simply specify which parts of the screen you want to test, and Qyrus Bot will take care of the rest.
In what way does this feature utilize AI/ML, if at all?
Rohith:
Qyrus Bot in itself is an AI product. There are three main parts where AI is involved. Firstly, there is understanding the action the user intends to perform such as a tap or enter text. Secondly, getting all the information provided by user in his prompt or utterance like a username. And lastly, identifying and locating the elements. To achieve this there are 7 deep learning models that are working in parallel. Qyrus Bot uses natural language understanding and computer vision to make predictions.
‍
Thanks for tuning in to learn more about Qyrus Bot! With its advanced capabilities, natural language interface, and user-friendly design, Qyrus Bot is revolutionizing the way we approach software testing. Whether you're a seasoned pro or a newbie in the world of software testing, Qyrus Bot is here to help you streamline your workflow and achieve better results. Now go and enjoy the beautiful weekend as summer approaches and blue skies await! We'll catch you next week on Feature Friday!