Enhance Local App Test Execution with QloudBridge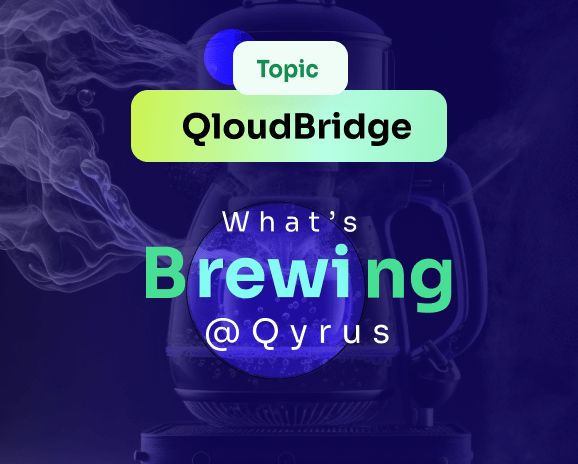 Despite the widespread shift towards Web and mobile apps, the local app remains a prominent player in enterprise IT. In-depth testing of these desktop apps has become a major challenge for QA professionals. This is especially true for legacy on-premise desktop apps that are still used in the workplace for multiple reasons.

Widespread usage of desktop applications creates many issues for the QA team. Core business applications often tend to run on standalone nodes due to reasons right from customizable user experiences and compliance requirements, all the way up to security and business continuity. A case in point can be classic Windows or Mac apps that need ongoing maintenance due to their criticality. A similar need exists for SAP-based desktop applications.

Test execution that checks for performance, functionality, and usability of a local app requires tedious man-hours. The need for newer functionalities and the upgradation of features compounds these challenges. Complexities increase when we account for hybrid applications that exist at system user account levels and the cloud.

It is impractical to manually test desktop apps at the local system account level – especially for those with large-scale usage. This is where automated desktop application testing becomes imperative. The QloudBridge software solution from Qyrus addresses such test execution needs.

The QloudBridge USP
QloudBridge's desktop testing service facilitates test execution on a local application. It ensures end-to-end evaluation of local app performance, functionality, and usability.

The QloudBridge software solution bridges a user's local system and the Qyrus cloud. Ideal for on-premise and cloud-based apps, QloudBridge also accelerates desktop testing in hybrid models. QloudBridge resolves challenges associated with the execution of tests on a user's machine. At the same time, QloudBridge streamlines the management, analysis, and design of tests on the Qyrus cloud platform.

The uniqueness of QloudBridge lies in its extensive support for Windows, Electron, and SAP-based desktop applications. It enables seamless access and testing of local apps in the Qyrus cloud environment using Qyrus Connect. Desktop testing is the latest addition to the Qyrus Connect toolkit, which already supports API testing, Web testing, and API testing.

Using QloudBridge is as simple as adding the test device using an intuitive interface. QA professionals can seamlessly perform test execution steps just by running QloudBridge software on standalone computers. Users can test an application without its deployment in any environment. This mitigates the need for complex app deployments and physical access to the system user account.

A wide range of capabilities that extensively test legacy on-premise desktop apps is the best feature of QloudBridge. This is a boon for businesses dependent on classic desktop applications built using technologies like VB 6.0, .NET, WPF, or Windows Forms. QloudBridge's features even account for testing of the cloud apps in cases where these on-prem apps have evolved into a hybrid model. Comprehensive testing of SAP-based desktop applications is another benefit of QloudBridge.

Under the hood
QloudBridge includes powerful testing possibilities, many of which are similar to those available in Qyrus' Web testing portfolio. For example, it is possible to perform tests and test structures using QloudBridge. Our desktop testing service also supports proven Qyrus features like Test Repository, Test Lab, and Test Sprint modules.

Test Lab helps QA professionals effortlessly import test scripts and access reports. QA teams can monitor the verification of overall test execution in software testing using QloudBridge's Test Lab Dashboard feature.

Granular analysis of aspects like total pass and fail execution can be analyzed using the Test Lab Details feature. It is a great way to check overall execution and pass percentage. It provides a report about the script. Pass or fail status for script dry run is also available.

QloudBridge integrates two features that are highly useful for 360-degree automation of desktop application testing. Qyrus Inspector and Qyrus Recorder provide the following capabilities:

Qyrus Inspector: A very handy tool, Qyrus Inspector reduces test-building efforts. This feature helps testers and developers effortlessly obtain all the values required for a test. This eliminates the need for tedious and time-consuming manual inspections using multiple third-party tools. It also ensures compliance with accessibility standards.

Qyrus Recorder: This feature makes life easier with the option to record test-building steps on Windows-based desktop applications. In conjunction with Qyrus' No Code capabilities, this enables faster test building and go-to-market times. Qyrus Recorder also includes a VB 6.0 Script converter which allows the conversion of SAP recorder tests into test steps.

QloudBridge enhances testing productivity via the automation of time and effort-intensive repetitive tasks. Its wide support for desktop applications and legacy technology frameworks makes it ideal for end-to-end testing of local apps.

Available as a ready add-on in the Qyrus platform, QloudBridge instantly ramps up your desktop application testing infrastructure.