4 Ways to Improve UX with Mobile Testing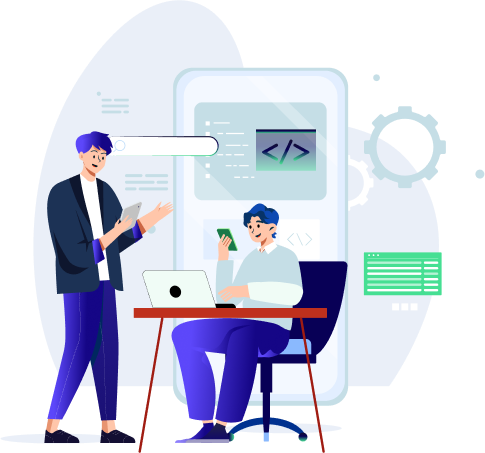 Across the world, 25% of mobile apps are forgotten by users after the first use. In these cases, a subpar user experience (UX) is often the culprit. This can be due to application bugs, slow performance, complex interfaces, or crashes. Such abandonment impacts user retention, transaction fulfillment, and overall brand value.

Chartbuster mobile apps usually have a unique trait that contributes to their success. In all these mobile apps, the USP is a great user experience that goes beyond just fluid navigation.

Outstanding user experiences are all about familiar experiences along with seamless fulfillment of services and transactions. Aspects like application performance, personalization, and user accessibility also contribute significantly to these interactions. This is where comprehensive mobile application testing becomes imperative to improve UX.

Here are four mobile UX testing best practices to ensure an outstanding end-to-end user experience.

Best practice #1

Automate testing across the mobile app lifecycle
Faster time to market is a non-negotiable for mobile apps. The resulting QA challenges can detrimentally affect end-to-end user experiences. Automation of mobile app testing is an ideal way out of this catch-22 situation.

Mobile app test automation accelerates go-to-market cycles. It increases test coverage and ensures continuous mobile app UX improvements. These testing solutions also reduce bugs and overall risk, which contributes to the creation of outstanding user experiences.

New-age software testing platforms reduce complexities in mobile application testing with codeless interfaces, AI, and machine learning (ML). Benefits like elevated levels of automation and test script reuse accompany the use of these platforms.

The usage of features like test step recording in mobile testing solutions exponentially scale up automation. These make it easier to automate and customize complex tests for reuse. For example, Qyrus' Mobile Recorder feature effortlessly captures and converts user interactions into test steps. This is complemented by intuitive form-led test step creation that boosts mobile app testing efficiency.

Higher levels of test intelligence are now achievable due to the integration of AI in mobile app testing services. These can be beneficial to ensure outstanding end-to-end user experiences. AI accelerates the detection and classification of errors. It accurately detects false negatives and true positives that affect UX testing outcomes.

Best practice #2

Mitigate bugs proactively with black-box testing
The powerful combination of AI and ML paves the way for advanced user experience testing options like exploratory testing. For instance, reliance on black-box mobile UX testing tools that utilize AI and ML is ideal for unsupervised functional testing of user interfaces.

Today's innovative black-box mobile app testing tools reduce the need for expert testers. QA teams can ensure considerable time, cost, and man-hour savings with such UX automation testing tools.

The use of AI and ML-backed black-box solutions for mobile user experience testing also delivers benefits like:
Faster and stable mobile app UI testing
Maximization of test and state coverage
Automatic input generation
Intelligent test execution
In-depth insights into user behavior
Utilization of production data to create new tests
To take a case in point, Qyrus Rover is an end-to-end, fully autonomous mobile app testing solution powered by AI and ML. Designed for DevOps and QA teams, Qyrus Rover visually maps user journeys to identify traffic patterns and UI issues. Integration of reinforcement learning ensures the automatic creation of optimal test steps for every use case.

Mobile UX testing tools like Qyrus Rover can create a flip-book of clicks or use dynamic locators within a mobile app's interface for faster test execution. Or it can be used for mapping of navigation flows to create new tests. In addition, Qyrus Rover's seamless integration with test environments translates to stable tests and quicker bug fixes.

Best practice #3

Bank on the power of self-healing tests
Frequent update cycles mean that mobile apps are in a state of constant flux. Due to this, flakiness, brittleness, and fragmentation create constant mobile app testing bottlenecks. The use of AI for self-healing tests can be handy to improve UX in such test environments.

A case in point is a mobile app test's failure due to changes in an element's ID value. In such cases, AI ensures automatic updates of the element's locator values to mitigate test flakiness and brittleness. This eliminates the need for manual test script reviews, ID changes, and rebuilds.

Self-healing tests intelligently optimize the efforts, time, and costs that go into mobile UX testing. This results in smarter and quicker tests that evolve automatically with the dynamic changes of app components.

For example, Qyrus' Healer AI tool integrates robust self-healing capabilities for mobile user experience testing. It factors in every change without any effect on mobile app test automation. All this is possible with the need for prior training on the mobile application.

Qyrus Healer ensures AI-enabled script correction with more than 99.9% certainty. This means no more "object not found errors" or manual searches for the correct locator value. Tests can recover in a matter of microseconds in case of failures.

Best practice #4

Utilize device farms for real-world UX simulations
When it comes to great user experiences, there is no substitute for testing on actual mobile devices. This is why QA teams increasingly rely on device farms as their test infrastructure of choice.

From a mobile UX testing context, device farms are ready-made test beds that consist of actual mobile devices. Device farms offer a wide variety of mobile app testing options in terms of operating systems, browsers, and highly customizable network configurations. This ensures that testers can ensure optimal UX despite issues like mobile device fragmentation, screen resolutions, application types (native or hybrid), or upgrade cycles.

Available as cloud-based services, extensive simulation capabilities, and highly secure infrastructure are the inherent strengths of device farms. These services eliminate the cost and management complexity associated with self-owned test device infrastructure.

AI augmentation is a standard feature in next-gen device farms like Qyrus' Device Infrastructure. This service's highlights include a highly scalable and low-latency mobile device farm with guaranteed 99.9% availability.

AI-augmented UX automation testing tools like Rover and real-time dashboards are part of Qyrus Device Infrastructure. The toolkit also includes in-depth test script optimization options with network throttling, biometrics (beta), SDK, and CI functionalities.

Qyrus Device Infrastructure offers mobile app testers instant access to Android, Windows, and iOS devices using Qyrus' codeless test environment creation approach. The highly secure ISO 27001 and SOC 2 compliant device farm from Qyrus allows testers to optimize mobile UX testing on the fly. Easy-to-use management features ensure rapid on-demand deployment of device labs based on business demands.