Feature Friday: Dive into the Exhilarating Dynamics of User Roles in Qyrus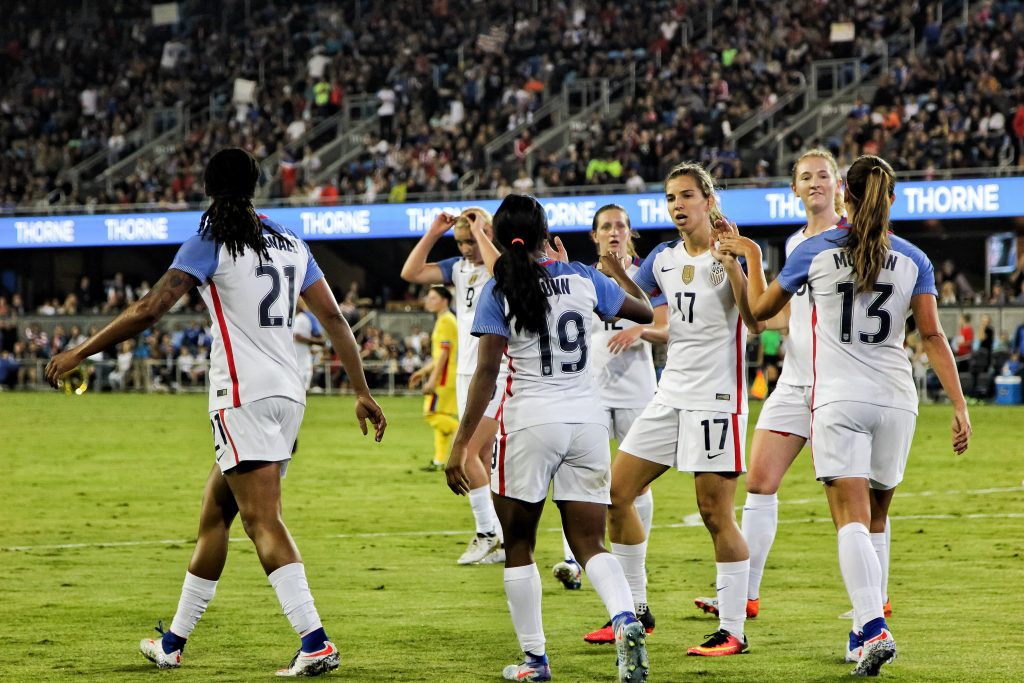 In the dynamic arena of software testing, where teams strive for peak performance, Qyrus unveils a game-changing feature that brings the spirit of sportsmanship to the world of quality assurance. Imagine Qyrus as a formidable sports team, with each member assigned a specific role and purpose. Just as athletes specialize in their positions, Qyrus introduces User Roles, a lineup of players that excel in their respective domains. From the versatile Admin, who orchestrates the team's strategy, to the agile Developer, who executes precise moves, and the System User, a powerhouse integrating cutting-edge tools, and the astute Viewer, the avid spectator observing the game unfold. Together, they form a cohesive unit, elevating the game of software testing to new heights. Join Steven Schultz and Suraj Patel as they step onto the virtual field, exploring the thrilling world of User Roles in Qyrus, where teamwork, efficiency, and victory are the ultimate goals. Welcome to this week's Feature Friday, where we kick off the match, diving into the exhilarating dynamics of User Roles in Qyrus and their real-life parallels in the realm of sports. 

Tell us more about User Roles offered by Qyrus and its use cases. 

Steven: 
Qyrus has introduced an enhanced feature called User Roles, which offers greater flexibility and control over user access and permissions within the Qyrus app. This feature allows organizations to define four distinct user roles: Admin, Developer, System User, and Viewer, each with their own set of privileges and capabilities. These roles grant specific privileges and capabilities tailored to the unique responsibilities of each user. The Admin role represents the gatekeeper, wielding full control and authority over the Qyrus app. They possess the ability to create teams, manage environments, and orchestrate licenses. Developers assume the role of masters of their craft, equipped with the tools and permissions to build and execute Qyrus tests with precision. Suraj, do you want to speak more about System Users and Viewers on Qyrus?

Suraj: 
Absolutely! System Users, like skilled coaches, leverage integration tools such as CI/CD to optimize workflows and maximize efficiency. They possess specialized privileges that enable them to streamline processes and foster seamless collaboration. Lastly, Viewers are granted access to view tests and reports, allowing them to gain valuable insights without the need for a license. User Roles in Qyrus revolutionize user management, offering organizations a structured approach to access control, ensuring that individuals have the appropriate privileges to carry out their tasks effectively and securely.

What is the overall impact of User Roles on the testing process? 

Steven: 
With User Roles, the testing process becomes more streamlined and efficient. The division of roles and permissions enables better collaboration, reduces the risk of unauthorized access, and enhances overall security.

Suraj: 
By assigning specific roles to different team members, organizations can ensure that testers, developers, and system users have the necessary access rights to perform their respective tasks, while viewers can access and review test results without requiring a license.

How might User Roles help testers, developers, and business technologists? What value can this feature bring?

Steven: 
User Roles cater to the unique needs of various stakeholders. Testers can focus on creating and executing tests, developers can build and maintain test suites, system users can leverage integration tools like CI/CD, and viewers can review test results without needing a license. This targeted approach ensures optimized productivity and supports effective collaboration among team members.

Suraj: 
User Roles bring value by providing a granular level of control over access and permissions, empowering organizations to enforce security protocols, meet compliance requirements, and effectively manage their testing operations.

Does the same or similar functionality exist without Qyrus, and how do competitors address similar problems?  

Steven: 
While other testing platforms may offer user roles and permissions to some extent, Qyrus stands out with its comprehensive and flexible approach. The four distinct user roles in Qyrus cater to the specific needs of testers, developers, system users, and viewers, providing a fine-grained level of control that aligns with industry best practices.

Suraj: 
Qyrus's user roles go beyond basic access management, offering a tailored solution that ensures efficient collaboration and enhances overall testing processes. Competitors may have similar functionality, but Qyrus's comprehensive feature set and user-friendly interface set it apart in the market.

How do you see User Roles impacting day-to-day operations across organizations? 

Steven: 
User Roles have the potential to transform day-to-day operations within organizations. By providing role-based access and permissions, organizations can establish a clear hierarchy, enhance team collaboration, and improve accountability. This streamlined approach to user management simplifies administrative tasks and ensures that individuals have the appropriate level of access to perform their responsibilities effectively.

Suraj: 
User Roles in Qyrus facilitate seamless coordination among testers, developers, system users, and viewers, leading to increased productivity and smoother workflows. The ability to assign roles and permissions based on user responsibilities optimizes resource allocation and fosters better teamwork, ultimately resulting in improved testing outcomes and business success.

User Roles in Qyrus bring a new level of flexibility and control to user management in the testing process. By assigning distinct roles with specific privileges, organizations can enhance collaboration, ensure security, and optimize productivity. The comprehensive feature set and tailored approach set Qyrus apart from competitors, offering a user-friendly solution that aligns with industry best practices. Embracing User Roles enables organizations to streamline their day-to-day operations, empower their teams, and drive better testing outcomes.