Feature Friday: Empower Mobile Testing with Qyrus' Push File Action Type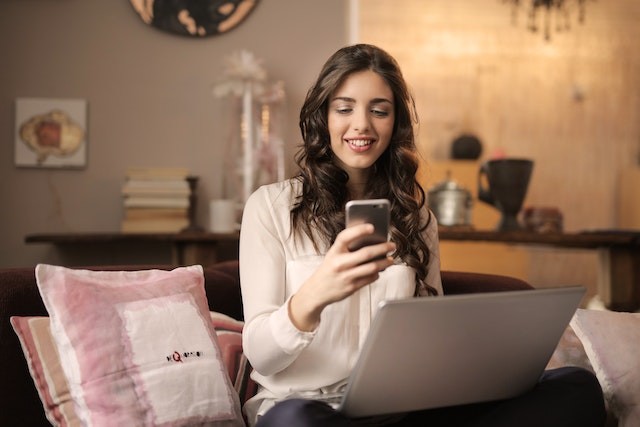 Get ready for an intriguing Feature Friday, as we unveil Qyrus' recent addition to the Mobility testing service – the powerful push file action type. Empowering testers and developers alike, this feature enables seamless file uploading to mobile devices, streamlining the testing process and enhancing efficiency. Join us as we explore the versatility and value of this capability, catering to a myriad of use cases and revolutionizing day-to-day operations for organizations working with mobile applications.

Tell us more about the ability to push files on the Mobility testing service. What use cases might it serve?

Steve:
Push file is a new action type that has recently been added to the Qyrus Mobility testing service. Push file enables users to upload certain file types to the mobile device during the testing process. Users can upload things such as PDFs, PNGs, or JPEGs to a mobile device's local storage.

Parth:
If a user's application requires uploading any specific file for testing purposes, this action type would suit their needs. For example, if an app needs to scan a QR code, the user can upload an image of that QR code to the device. This is just one sample use case of how this new action type can help with different types of testing.

What is this feature's overall impact on the testing process?

Steve:
In general, we see this feature providing benefits during the test-building process. It can help users create more simplified tests in a codeless fashion. Previously, users would have to go through a roundabout way in order to test certain use cases, thus cutting down on the number of test steps needed and ultimately also aiding with the amount of time it takes the test script to execute.

Parth:
I agree with what Steve said, it really helps with effort reduction when it comes to both building and executing test scripts. Furthermore, one could extrapolate that this would also lead to further cost benefits.

How might the push file action type help testers, developers, and business technologists? What value can this feature bring?

Parth:
Testers can utilize this new feature to increase and widen their test coverage as well as, just mentioned before, test more efficiently and faster. Developers might find this feature useful when they want to test the base functionality of the app themselves. They can go ahead and perform these tests quickly on Qyrus because of the ease of use that comes with the platform.

Steve:
As for business technologists, this action type in and of itself would make it easier for them to go and possibly build tests on their own, too. Otherwise, it can help simplify the test scripts that they may be analyzing or looking at for their own purposes.

Does the same or similar functionality exist without Qyrus, and how do competitors address similar problems?

Steve:
With Qyrus, the ability to perform this type of action is much easier. That is, pushing or uploading a file to a mobile device for testing. Instead of having to go through roundabout and convoluted ways to achieve this ability, Qyrus does it all in one step.

Parth:
There is an extra effort from the tester's side when it comes to doing something like this outside of Qyrus. A tester would have to download a file from a hosted link, for example.

How do you see this feature impacting day-to-day operations across organizations?

Parth:
This new feature enables users to easily run tests that require uploading files for testing purposes. Furthermore, other methods of uploading or pushing files to mobile devices require multiple steps that can sometimes be very confusing to the user.

Steve:
The user can reuse the same uploaded file on the mobile device after it has already been uploaded once. So once the device has that file, unless it is removed or wiped from the device, the file shall remain.

In wrapping up this Feature Friday, we've explored the impact of Qyrus' push file action type on mobile application testing. With its user-friendly approach and versatile use cases, this feature transforms the way testers and developers interact with their mobile applications. As a result, organizations can achieve higher efficiency, and reduced effort, and ultimately deliver top-notch mobile experiences to their end-users. Qyrus continues to innovate and revolutionize the testing landscape, making it the ultimate choice for comprehensive and seamless testing solutions.