Feature Friday – Our Web Testing Solution Has Just Become More Powerful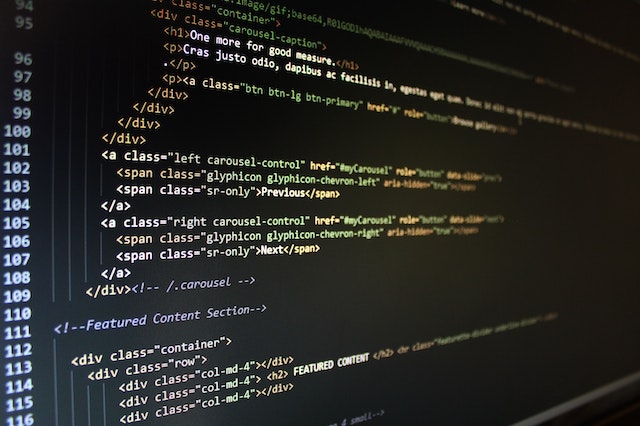 We here at Qyrus are always looking for improvements to be made to the platform overall. As once said by Sir William Jones, "Never miss an opportunity for improvement." We take this quote to heart. Just recently, we have made updates to our web testing solution which we hope will improve the lives of all our users. Joining us today to give us some more information are Suraj and Tim, two veteran members on the Qyrus team. Let's jump right in and hear more about these great new updates! 
Tell us more about the updates to web testing on Qyrus. 
Tim:
The recent updates to web testing on Qyrus have introduced several new features and improvements that can greatly benefit testers and developers. For instance, we've added a test data management feature that enables users to better manage and organize test data as well as an auto-suggest feature during test building that can help streamline the testing process.
Suraj:
Additionally, we've made significant improvements to our web recorder making it easier to record and playback web interactions for testing purposes. We've also added web load testing and performance profiling capabilities, which can help users identify and address performance issues in their web applications. 
What is the overall impact of these updates on the testing process?
Tim:
The updates enable users to more efficiently and effectively test their web applications. The test data management feature can help testers organize their data and make it easier to maintain and reuse test cases.
Suraj:
The auto-suggest feature can also save users time by providing suggestions for the action type based off the description provided and the improvements to our web recorder make it easier to create and execute tests, especially with Salesforce testing. 
How might these updates help testers, developers, and business technologists? What value can they bring? 
Tim:
Testers can more easily manage their test data and have more test coverage, while developers can use the performance profiling and load testing features to optimize their web applications.
Suraj:
Business technologists can benefit from the improved testing capabilities by ensuring the quality and reliability of their web applications, which can help maintain customer satisfaction and prevent revenue loss due to poor performance or functionality. 
Does the same or similar functionality exist without Qyrus, and how do competitors address similar problems? 
Suraj:
While some of the features offered by Qyrus may be available from other providers, our platform offers a comprehensive solution for web testing that includes a wide range of testing capabilities and features.
Tim:
Our platform is designed to be intuitive, with a focus on helping users create and execute tests quickly. With the combination of comprehensive and advanced reporting capabilities, Qyrus is the all-around package. 
How do you see these updates impacting day-to-day operations across organizations?
Suraj:
These updates can help organizations improve the quality and reliability of their web applications, leading to better customer satisfaction and increased revenue. They can also help reduce the time and resources needed to conduct web testing, allowing organizations to focus on other important tasks.
Tim:
Overall, these updates can have a significant positive impact on day-to-day operations, making it easier and more efficient to test web applications and ensuring that they meet the high standards of quality and reliability that users expect. 
‍
The weekend must be here, because this is the end of the Feature Friday! We hope that you've gained some insight on how our new updates help provide a better testing experience to our users. But, we won't take up any more of your sweet, precious weekend time. With the weather finally improving for us here in Chicago, we also hope everyone has a beautiful and safe weekend! Thanks for joining us!