Feature Friday: Qyrus and Quinnox – Your Testing Dream Team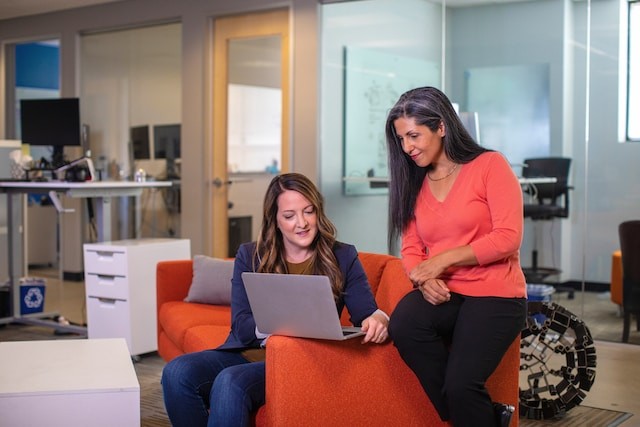 Ladies and gentlemen, boys and girls, it's Feature Friday, and we've got a story of partnership that's sweeter than a scoop of vanilla ice cream on a warm summer day. Today, Suraj and Brett are here to tell us about the incredible collaboration between Qyrus and Quinnox, a duo that's more dynamic than Batman and Robin, more harmonious than a symphony orchestra, and more unstoppable than a freight train with rocket boosters!

Tell us a little bit more about Qyrus and its parent company, Quinnox.

Suraj:
So, Qyrus as a platform was developed by Quinnox, a professional services company with over twenty years of testing experience. As a result, we always have on-hand service members to help clients with testing needs.

Brett:
Generally speaking, anytime there is not enough bandwidth in terms of testers required at a project level, clients always have the option to engage our services team to help them test a given application, feature, or release. Furthermore, in terms of migrating test cases onto Qyrus, there is a lot of value in having cases in Qyrus. And though there are import options, for large-scale or complex migrations a dedicated services team comes in quite handy.

Utilizing both Qyrus as a testing platform and Quinnox, what would be the overall impact on the testing process?

Suraj:
Well, as Brett described, Quinnox can step in and be a game changer when it comes to larger releases when testing bandwidth becomes a commodity. In general, you can see a reduction of effort from your team's side as work is offloaded to a professional team with unmatched expertise on the Qyrus platform.

How might this duo help both technical and non-technical users? What value can it bring?

Brett:
Well, testers have the ability to give clear outlines on high-volume test scenarios and then have a team of trained members on hand to ensure test coverage overall.

Suraj:
On top of that, our service members, all trained professionals, are able to effectively assist the entire process with close attention to detail.  That way, business-oriented users can ensure that the high-volume features and functionalities of their applications are met within testing requirements. This allows them to identify and communicate issues without burdening them with detailed test case generation, infrastructure, or other taxing QA requirements.

Does the same or similar functionality exist without Qyrus, and how do competitors address similar problems?

Suraj:
Other competitors do not have dedicated service teams, which means customers would have to engage a third party. This causes a range of problems, especially when these third-party testers do not know the platform by hand. It minimizes productivity as the new testers have to get up to speed with not only the testing that is required but also the platform on which they are testing.

Brett:
Furthermore, without full product knowledge, they may not be getting full efficiency from the platform with which they are testing. This means inefficiency from the testers and the platform. This is all mitigated as Qyrus has a services team which are already experts on the solution.

How do you see this dynamic duo impacting day-to-day operations across organizations?

Brett:
It offloads the burden of maximizing coverage and ensuring functionality. With large-scale releases or steadfast testing requirements, having the ability to call a team of testing experts who are already aligned with the Qyrus testing platform truly maximizes efficiency. Furthermore, being able to scale up and down with services as required gives the freedom required to ensure proper QA lifecycles.

Folks, it's a match made in testing heaven! Qyrus and Quinnox are the ultimate tag team that can make your testing process a walk in the park, even if that park happens to be a jungle of complex applications. Whether you're a tech wizard or a business guru, this power duo can simplify your testing journey. Say goodbye to testing headaches and hello to a brighter, more efficient testing future. Join us next Feature Friday as we keep unveiling the secrets of testing success!